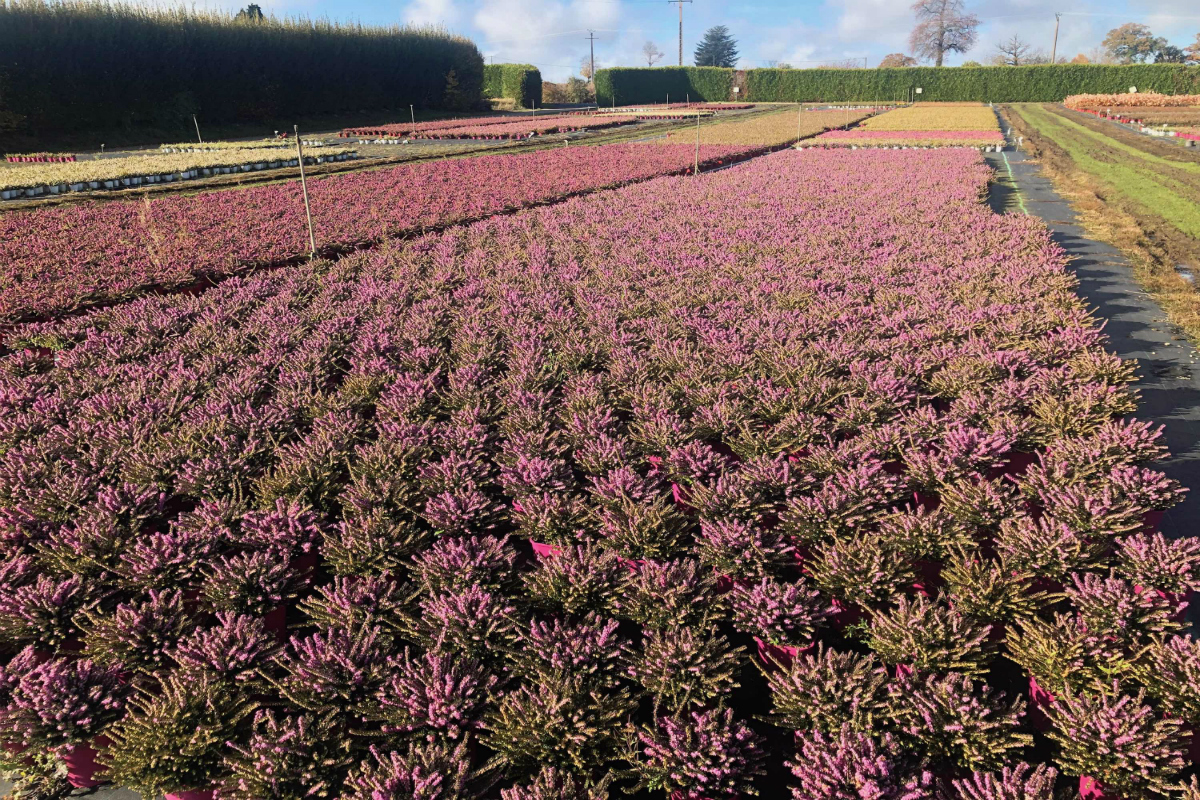 Founded in 1951, Pepinieres Renault offer all around the world a large variety of plants, bushes, conifers, and green roofs.


Nursery of young plants and farming,we cultivate on over 80 hectares of land.


For many years, Pepinieres Renault made a special breeding program and launching of new varieties a major strategic plan.
Discover here all our history.


We also produce an entire product line designed for green roofs: plugs, sedum blankets, and plates.


Our nursery is located in Gorron, Mayenne. It is midway from Rennes and Le Mans. The North Mayenne is part of the bocage Normand and benefit from a soft and humid climate favourable to the quality of our productions.
Our Main Productions :
4,000,000 units produced / year

2 millions of cutting

500,000 bare roots

1 million of small pots (P8 and P9)

100,000 root balls and shrubs

550,000 containers of 1.3 liters to 25 liters (44oz to 845oz)

5 hectares (12 acres) of green roofs per year
Our Facilities :
Open field production: 30 ha (74 acres)

Pot production : 32 ha (79 acres)

Greenhouse production : 4 ha (10 acres)
Urban Vegetation :
Since the 90s, Pepinieres Renault are specialized in the production of sedums for the use on green roofs, terraces, and urban vegetation.


We produce every year:
14,000 m² (3.5 acres) of sedum blankets

200,000 plugs of sedums

1,000 kg (2,200 lbs) of sedum fragments

30,000 m² (7.4 acres) of MANUPLAC®
Discover all our urban vegetation solutions by clicking here.

Our Customers:
The Pepinieres Renault are specialized in the B2B with garden centers, horticulturists, landscaper, and communities. We deliver in France, Europe, and worldwide (USA, Russia, Japan, China..).


For further details about the nursery and our services, please contact us.
We are proud member of:
Plante & Cité
Sapho
FNPHP
Vegepolys
BHR
Heather Society
Vanille Fraise & Compagnie